Base salt bath with a peeling effect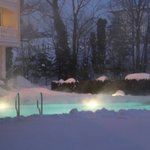 This pampering bath turns out to be a true fountain of youth for body, skin and soul. The pores are gently opened and hence support the metabolism of your entire body. The skin becomes velvety smooth and supple. A resting phase of approx. 10 minutes follows this pampering bath.
Champagne bath - the loving gift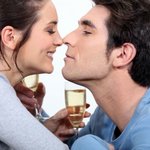 Prepare to fall in love: In the gentle candlelight you snuggle up in a soothing bath with fragrant oils and nourishing additives. Sizzling romance and sparkling champagne as well as fresh strawberries make this rendezvous a date full of emotion.